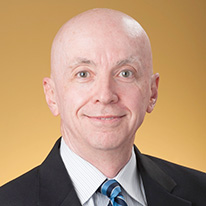 Don Lang draws on a diverse background that spans HR management, line operations, account management and P&L responsibilities.
Don's prior roles include channel marketing for a systems solutions firm, consulting at a global human-capital consulting firm and serving as a managing director at Spherion Corporation, a global outsourcing and consulting firm.
Don's consulting experience includes:
Designing, developing, and implementing leadership-development and learning programs
Assessments for staffing key jobs, for profiling talent in target acquisitions or newly acquired businesses, for executive development and for improving succession planning
Leadership talent acquisition process design and support
Structured assessment interview skills training and coaching for leaders
Team development
He has spent more than 15 years coaching professionals and executives from a variety of fields and industries in pivotal career situations, including:
Assimilating quickly into a new leadership role
Working through strengths and development needs in a current role as well as for future growth
Managing personal and organizational transitions.
For leaders and organizations operating across borders, Don contributes practical solutions that fit your organization's context, culture and resources. He supports senior leadership teams who want to improve selecting, developing, and advancing leadership talent.
Don holds a bachelor's degree in economics from Lafayette College and an MBA from Georgia State University. He has completed the Columbia University Coaching Certification Program and has certification in the Birkman Method, Hogan Leadership Series, Team Diagnostic and the Center for Creative Leadership Benchmarks series. He is an adjunct lecturer on Human Capital, Teaming, and Coaching for the Executive MBA Program at Coles College of Business, Kennesaw State University.
Connect with Don to learn more about how he can add value to your organization.