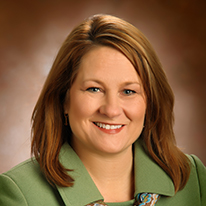 Joan Coleman has more than 20 years of telecommunications management experience from roles at AT&T and BellSouth – including engineering; industry and external relations; public policy development; and regulatory, marketing, communications and strategic planning.
Joan was State President of AT&T Kentucky following the merger of BellSouth and AT&T. In that role, she focused on employee and external relations, as well ensuring the success of the merger. She and her team worked to bring a new call center and 450 jobs to Louisville, Ky., and that center has become a model to other states and other local companies. In addition, she created internal leadership development initiatives and customer advisory panels to maximize the success of the merger.
Her leadership within those companies and service on nonprofit boards make her a sought-after, thoughtful partner and strategic-planning consultant.
Joan's blend of engineering expertise and communication skills allows her to create solutions that integrate strategy and technology issues.
In addition, she knows the value of thoughtful input from customers, employees and community leaders in the development of strategic plans and organizational changes.
She received her bachelor's degree in electrical engineering from the University of Kentucky, and her master's degree in Public and Private Management from Birmingham Southern College. She completed multiple executive training courses within AT&T and BellSouth and serves on several nonprofit boards and the board of an international food-industry corporation.
Connect with Joan to learn more about how she can add value to your organization.