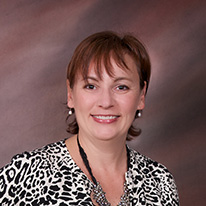 Shelly Tomaszewski started her consulting career after 20 years with General Electric where she worked with clients in manufacturing, customer service, quality and sales in the United States and in Europe.
Her skills include talent acquisition and retention, leadership development and coaching, succession planning and organizational effectiveness.
Her expertise in HR and creative problem solving, as well as her strong analytical and facilitation skills, enable her to offer clients solutions to many of their most vexing problems.
In addition, she has helped organizations develop HR processes to identify, develop, reward and retain talent. She has also served as the interim HR Director for a Louisville-based healthcare organization.
Since leaving GE, Shelly has helped executives discover and capitalize on their unique strengths using assessment tools that include 360-degree interviews and the Birkman assessment method.
Shelly earned her bachelor's degree from the University of New Haven and MBA from Boston University. She is certified in Six Sigma and Work-Out facilitation, as well as the Birkman Assessment Method. She has attended Coaches Training Institute Fundamentals course and is a graduate of GE's Executive Assessment and Development Process.
Connect with Shelly to learn more about how she can add value to your organization.