Recently, I spoke to a group of professionals, all alums of Northeastern universities. The topic was: Maintaining Career Bearings in Stormy Employment Seas. The conversation was engaging enough that it seemed to merit a new post in case you or someone you know finds him or herself in rough water.
These are practices to follow wherever you fall on the employment spectrum – from ecstatically happy, to profoundly unemployed.
Have a career plan
Prepare your elevator speech
Keep your resume current… and update it annually
Foster a network outside of your current workplace
Have an internet presence
Have a career plan
"If you don't know where you are going any path will do…" – Cheshire Cat to Alice in Alice in Wonderland
Many of my colleagues remember that in the earliest days of The Wunderlin Company we used Lewis Carroll's writings in our work—his writings are so relevant to organizational and personal change, and enabled a nice play on my last name! This particular quote is one that has always been a personal guiding principle.
Every person needs a lifetime career plan. It doesn't have to be detailed; you can simply plan by decade. We know that careers roughly follow the decades of life—in our twenties, we experiment, build foundations, and find the work we are meant to do. In our thirties, we achieve, progress and continue to learn. In our forties we consolidate our successes, solidify our skills. In our fifties, we leverage our significant skills and life experiences, in our sixties we consider and transition to our next careers.
Wherever you are now, pay attention to the high-level matters: What have you learned? What do you still need to learn? To what extent do you have an entrepreneurial itch you need to scratch? What are your feelings about the public and private sector? What are the significant experiences you want—international work? A stint in marketing? A sabbatical to write a book? To teach at some point? Take time to discern what is important to you: Predictability? rewards tied directly to your work? Financial security? Making a difference? Control of your work? Prestige?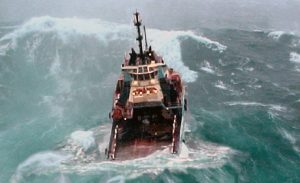 From here, you can set out your overall roadmap for your career. It is not about getting it right – we can't predict the future. It is about identifying what you desire. Then as life unfolds, you will be better prepared to differentiate true opportunities from distractions.
Here are a couple of my favorite tools to assist clients in defining a career plan:
Personal Compass
If You Don't Know Where You are Going, You'll Probably End Up Somewhere Else
Prepare your elevator speech
Every week we meet new people, open new doors, and make new connections. When someone asks what you do, you have very little (less than 10 seconds) time to answer. You must introduce yourself and your capabilities in a succinct and compelling fashion. Having an elevator speech is not a new concept, and it's like getting enough exercise. We all know we should do it, and can find many reasons we don't!
An effective elevator speech is simple, memorable, concise, and it describes you very, very well. Even if you are not in sales, and not looking for a job, as we walk through life we are making impressions. It helps to leave a clear and positive one.
In drafting your elevator speech, think about: What are your unique combinations of skills and attributes? What is the best reason for someone to remember you in a work setting?
You can find numerous elevator speech tools on the internet by googling the term. I found one article that seems particularly helpful: The Elevator Speech is the Swiss Army Knife of Job Search Tools.
Keep a current resume…and update it annually
We never know when an unexpected opportunity is going to come our way…or when we are unexpectedly going to be in the job market. In the past 12 months, I have had coffee with numerous folks who were looking for their next position. Those who had a resume handy were several months ahead of those who had to start their job search by reflecting on their careers, remembering key accomplishments, then drafting and redrafting a resume. The ones who had a current resume were ready to get started with networking. Largely, they were also reemployed more quickly.
I recommend that once a year you think back over the last year. Write down your major accomplishments, note the professional development you did, update your objective, and shorten earlier sections to keep the resume to one page. I undertake this exercise every year between Christmas and New Year's. It has been an enormously helpful exercise.
Foster a network outside of your workplace
If you should, unfortunately, find yourself looking for a job, that is not the best time to create a network. What you need at a time like that is a robust network of people who already know you and with whom you have a relationship. So even if you believe you will sail into a gentle retirement at age 80 and never need to look for work anywhere else, just in case, pay attention to who you know outside your current workplace. Find ways to stay connected with people you will be glad to know if/when you are seeking your next opportunity. The parents from Little League, the guy you coached basketball with or who go to your church are certainly connections; but in a career context, may not be the highest value.
To what organizations do you belong? Are you on a non-profit board? Do you maintain contact with college and/or graduate school friends? Remember, if Sheree hasn't heard from you in 18 years and that first contact is an ask for an introduction, you may not get the full benefit of what she can do to help you.
Try to set an informal goal (say once a month) of being in a professional setting that enlarges your network. You will also find that many of these contacts can enrich your current work life.
When you do meet a new person, be intentional about capturing their information in your Outlook address file or your address book. Make a note about where you met them, and some impressions of that person. If you contact them in two years and remember how much that person likes to fly fish or that they have an electrical engineering background, the connection will be stronger.
Have an Internet presence
Finally, if there is a chance you will be moving to another position in the next 24 months, you need to be on LinkedIn—with a strong informative profile, and with careful attention paid to the keywords you use. If you have a technical background and are a skilled salesperson, be sure your resume includes the words and phrases that will bring your profile forward.
Then make any connections you can to your old workplaces, colleges, and groups. There are a growing number of ways you can use a LinkedIn profile. For example, my daughter is just starting a career in the theatre, so for her birthday this summer, I went to moo.com to get her some business cards. It offers an option to include a link to her Linkedin profile!
The younger you are the more likely Facebook is an important part of your social network. Twenty years from now, when today's twenties are running organizations, Facebook's true place will be clearly understood. For now, most of the folks who are hiring don't consider Facebook essential… many are slightly distrustful. In addition, they sure aren't fond of finding a favored candidate tagged in numerous drunken poses! If you are looking for a position, and you must be on Facebook, make your Facebook page appropriate. You will be checked out online; be cognizant! Remove tags you wouldn't want an employer to see, pay attention to the comments you make on yours and others walls.
Let me know what else you do to maintain your career bearings.