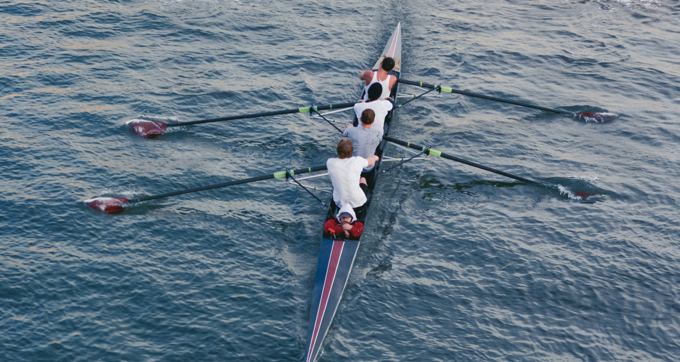 Skilled facilitators bring significant value to meetings. Including a strong facilitator in your next meeting is one of the best proactive steps a leader can to take to ensure its success.
Facilitators free up participants to engage fully in the meeting's substance. Participants focus their complete attention on addressing issues and creating opportunities for your organization while the facilitator manages process and tools and ensures a safe environment where all opinions are valued.
Facilitators from The Wunderlin Company are highly skilled and are experienced working with senior level groups, complex groups, and groups with interpersonal challenges. We're passionate about creating, with every engagement, a productive environment where you can do your work most effectively. Creating that productive environment frequently requires team development.
At The Wunderlin Company, we believe all highly effective teams share five characteristics:
Common goals that all team members are committed to
Clearly defined roles and responsibilities
Effective interpersonal relationships (or at least the willingness to create those relationships)
Clear, simple, consistent processes
Strong, fluid, shared leadership
We develop and nurture these characteristics in your teams by using interview techniques, the Myers-Briggs Type Indicator®, The Birkman Method®, and other tools to assess teams' strengths and weaknesses.
From Changing Times
Articles on Facilitation and Team Building
Facilitation and Team Building Resources
Appreciative Inquiry/Positive Psychology Resources
To learn more about Appreciative Inquiry, a model that creates positive, generative, sustainable change by identifying and expanding the "positive core" of issues, visit the Appreciative Inquiry Commons site. It is devoted to the sharing of academic resources and practical tools on Appreciative Inquiry and the rapidly growing discipline of positive change.