If the 20s are a time for gathering work experience and self-knowledge, the 30s often bring turning points.
Think of it as "the decisive decade."
I remember my early 30s as a juggling act.
I really loved working at General Electric – and assumed I'd stay there for life.
Suddenly, in my mid-30s, I found myself in a time-and-energy crunch – with two toddlers at home and a demanding job that included travel. My husband was in overload too, working to turn around a manufacturing business.
"I need a more flexible life," I told my bosses. So I worked two-thirds time for a while. When that option vanished, I took the entrepreneurial route, founding The Wunderlin Company, and have been happily working as a consultant for nearly 20 years.
With this newsletter, we explore our 30s – a decade that brings change to many of our lives.
This is the second of a series of special columns dedicated to exploring Generations at Work: the decades of our work lives – what it's like to live them and to work in teams with people in that age group. Never has it been more important to make the most of each generation's strengths – and to work effectively together.
Consider this an interactive adventure: we'd like to hear your reactions and experiences. Whatever your age, tell us how you see your generation at work – and your advice for forging strong teams of all ages.  If you missed the newsletter on work lives in our 20s, click here to catch up.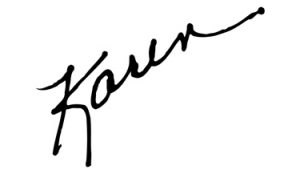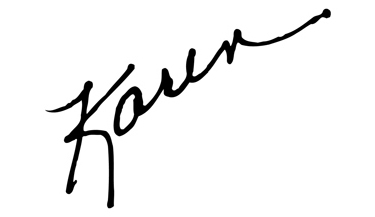 If you talk with people in their 30s, you often hear echoes of the famous first lines in the Charles Dickens novel "A Tale of Two Cities."
These are the best of times: Many 30-somethings have found rewarding work, adventure, and relationships for life.
These can also feel like the worst of times: No perfect niche in a tight job market. Questioning your path. College debt. Juggling the deepening demands of a career with a treasured family life.
"I'm 35 and I feel pulled in every direction," said Marianne Zickuhr Lewis, executive director of a historic-preservation advocacy organization. "Marriage, buying a house, considering parenthood… and at the same time asking myself if this job is my true calling in life."
"I have a demanding job in finance and I'm also a single father of two children," said Jesse Mindel, 38, a leader at an energy-management company. "Our challenge is to use our time wisely and efficiently."

"Juggling kids and career requires ruthless prioritization," said Cynthia Knapek, 39, president of Leadership Louisville. "I am not sure that anyone will ever perfect it, but I am told I will likely survive it."
If you read what researchers and experts say about 30-somethings, the same pattern holds. A long-term University of Michigan study of Generation X summarized them in a recent report as "active, balanced and happy" – and buoyed by a strong social network. The study headline said: "These Americans are not bowling alone."
Some 30-somethings have already earned a master's degree or two. Some already have held as many jobs in a decade as their parents did in their lifetimes. They may have lived in several cities and traveled or studied overseas – experiences that give them knowledge and confidence in today's rapidly changing job market.
At the same time, they may feel the squeeze from the large groups of Gen Ys behind them and Baby Boomers in front of them who are not stepping aside. The latest Bureau of Labor Statistics reports show more people over 55 in the workforce than ever before. And while paying off college debt, Gen Xers may find fewer raises and promotions in a tight economy where promotions are fewer and further apart. The Center for Talent Innovation last year described Gen X as "the first generation not to match their parents' living standards."
Their top values, according to Tamara Erickson, author of "What's Next, Gen X? Keeping up, Moving Ahead and Getting the Career You Want" are:
Self-reliance – they want the ability to handle whatever comes their way.
Money – but that translates more to financial security than wealth.
Being good friends, with some bonds as strong as a family.
Being good parents, for those who have chosen that route.
Flexibility to choose how to spend their time – including balancing work and non-work priorities.
If the 20s are a time for gathering work experience and self-knowledge, the 30s often bring turning points. Think of it as "the decisive decade."
So: What does "the decisive decade" mean for 30-somethings?
And what do supervisors and colleagues need to know to make the most of their skills and talents?
Taking the reins in the 'decisive decade'
If you are in your 30s, consider it a time to take stock. What lessons have you learned from your work life – and your larger life – so far?
Don't be too hard on yourself about having a grand plan. Smith Rodes, 32, a Louisville native working for an international organization in Washington, D.C., says: "Follow your passions and see where you end up."
At the same time, it's time to ask yourself: What's the organizing principle of your life? A job with clear advancement opportunities? A city you love? Proximity to family? Starting your own family? A house? Time for friends? How will you assemble those jigsaw pieces and start making decisions that may stick?
Is this the time for more education – or a course correction? A lawyer we know went back to school to become a special-education teacher. A journalist jumped to a non-profit organization committed to fighting the illness that claimed her father's life. Smith Rodes went back for a master's degree in public administration, hoping to increase her options: "My work life so far has been defined as a bunch of jobs that I took because I thought that's where I wanted to be, only to realize that I need much more from a job than just a paycheck. I need work/life balance, coworkers who I like to interact with, a place that allows for growth."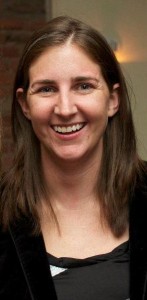 Do you want to start your own business? A study of 120 million profiles on Linked In last year found the 30s were the biggest decade for startups – 40 percent of the total.
How important is money? "Don't just chase money," said one 30-something in banking. "Find something that makes you happy most importantly, but also still compensates you appropriately."
At the same time, you are not alone if your income hasn't kept up with your expectations. Like a car that never gets the great miles-per-gallon advertised, your salary may be short of what you anticipated a decade ago before the economy crashed.
How will you address the work/home balance question? This is a top issue that both women and men juggle today.
One executive left her job with an hour-long commute after she had the first of her two children. Now she consults. "My husband is self-employed too," she said, "and often we sit on the couch late into the night, working on our laptops. The line between my work and personal lives is not so clear anymore, but this type of work arrangement feels right for this stage of my life."
Recognize that a company's culture and policies can make a difference, said Jesse Mindel. It helps that his workplace offers flexible schedules – and a climate that encourages colleagues to speak freely about family responsibilities.
"Employees are given the freedom to take care of family obligations that occur during normal business hours," he said. "So a lot of work is performed during non-traditional business hours. It's not unusual to see people in the office during the evening and on weekends. Also, we all have the ability to connect 'remotely' and perform our jobs from home as needed."
You have to create a path that feels right for you, said a banker. "Whenever I feel guilty about coming home late, I try to keep in mind that my spouse and I are making purposeful decisions… I just really think it is key to align your actions with your goals."
The right time to develop leadership skills
With a decade or more out of college, many 30-somethings have a running start on the skills they need to move forward. Among them:
On-the-job skills. Whether you've worked for one employer or six, you've collected experience along the way, from managing projects to connecting with a global network. You may have raised your hand for special training – whether it's learning new computer systems, serving as an intern director or taking on a service project.
On-the-job relationships. Kristen L. Byrd, a bank vice president, said she has tried to learn from everyone she has worked with — colleagues and supervisors across her company. Her goal: "Get to know as many people as possible and take from them what makes them successful. I have always found everyone to be open to talking about careers." And she adds: "Treat everyone with respect from your supervisors and executives — to the lowest level employee or administrative assistant. You never know when you will need their help and whose ear they have. I want everyone to treat me with respect."
Richer life experiences.  Today, you may be running special programs and serving on their boards for the groups you volunteered with in your 20s. And in your free time, you can try new experiences that stretch your perspective — whether it's completing a sprint triathlon, tickets to your first ballet, or checking out gatherings like an Idea Festival or The Moth story hour. Add a new blog or website to your regular reading. Learn to kayak. Climb a mountain. Take your family camping for the first time.
Working with 30-somethings
So you are 40-, 50- or 60-something. The best workplaces build on the strengths of diverse members. How do you make the most of the 30-somethings on your team?
First, don't blur the lines about everyone under 40. Recognize that 30-somethings certainly share skills with 20-somethings – from technology savvy to comfort with teamwork. But they have a decade or more of work experience than recent college graduates — and deserve your respect for that.
Recognize that Gen Xers are masters at handling change, says the Center for Talent Innovation — and that's a skill set critical in every organization today. "They have been laid off, restructured, outsourced, reorganized and relocated more than any other generation in modern times—yet they are hugely hard-working and ambitious, eager to amplify their talents by learning new skills and garnering new experiences."
To keep their talent engaged, experts urge bosses to "develop corporate chameleons," rotating 30-somethings through different functions to give them broad experience. To help them keep learning, hook them up with mentoring and sponsorship programs in your organization. Lateral promotions can keep them challenged if the promotional opportunities are few in your organization, says Priscilla Claman, president of Career Strategies, Inc., a Boston-based firm offering career coaching to individuals and career management services to organizations.
Give them independence, too – they will appreciate it. Remember that trait – self-reliance? Take advantage of it. A 30-something at a local bank said, "I have the perfect situation right now with my supervisors. They do not micro-manage. They care about me as a person. They are owning and helping my success, too. That's all I need to be happy at work."
Be flexible with work style. Smith Rodes says she wants her bosses to understand: "We know what we are doing, but sometimes we can't be at the office till 6 every day. Our work is done, give us some leeway, realize we are adults. I've worked with many supervisors in their 50's and 60's who can't break out of the 9-to-5 mold. With technology, that's not where we are anymore. If I can email at 10 p.m., then I'm working."
Understand that some may still move on – for adventure or because of the same family issues that led me to leave GE years ago.
I sent an email to one friend in her 30s – as I was preparing this newsletter. Here's part of her response:
"It seems you caught me at quite a significant time in my life as I have made the decision to be a stay-at-home momma with my baby! Family is very important to me, and fulfilling in a sense I never knew existed… I believe that this decision to give up my life in the corporate world, for now, should be interesting for your newsletter, too."
A toast to the future
At 39, working for a leadership organization, Cynthia Knapek offers a special perspective on where she's been – and where she is headed.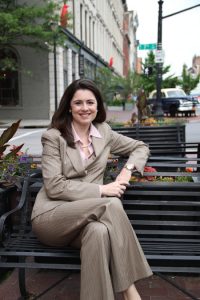 "In my 20s, I was developing my own world view," she said. "My 30s have been a stream of 'aha' moments about other people, realizing that we don't all have the same view.
"At first I was just learning to be accepting of different opinions and reminding myself everyone has a different lens. Their ideas and approach are not necessarily better or worse than mine, they just come from a different place."
That took her to a new stage, she said. "After I really started to get good at seeing things from another person's perspective I started thinking about how to really maximize those difference to build a good team. So I guess you could say my 30s have been about moving focus from me, to others, to team."
In her 30s, she said she was working to earn a seat "at the decision-making table."
"Now that I am headed to my 40s, I am regularly getting that opportunity," she said. "So my next challenge is to gain the wisdom needed to make decisions that grow the impact of my organization — and benefit the greater good of the community."
————-
Next up: The Forties
I'd like to hear from folks in this age group – and people who work with them. If you are a 40-something, what has defined your work life so far? What have you learned? Where are you headed? Do you face special challenges at work – or balancing work with the rest of your life?
And if you are older, do you agree with a University of Wisconsin survey that found people over 65 chose their 40s as the age they liked best?
Email me with your perspective.
To read (or re-read) our post about the 20-somethings, click here.