Whether you are 20 or 50, smart strategies  can help you shape a satisfying work life
A 21-year-old who's in love with creative writing and theater imagines her future life as a playwright.
Her parents encourage her to explore career possibilities with the help of an aptitude test and personality inventory.
The result: She emerges with a clearer picture of her sociable personality and her attraction to leading teams of people – perfect for roles like directing plays or managing arts organizations.
A middle-aged sales manager is increasingly frustrated at work. A lukewarm performance review sends him to a job counselor.
"I'm bored. I feel stagnant," he says. "I've got to get out of here."
The results of interest and aptitude tests surprise him: Sales still looks like a good match.   Maybe it's bad chemistry with this boss? He decides to job-hunt in sales in a different company.
A longtime HR director of a nonprofit organization sees it merge successfully with a similar agency.
Her work is regularly praised. She has more experience than the other HR director. She assumes she will stay in charge.
Wrong. The other HR director gets the top job. Miserable, she decides to move on. The good news: She has a strong network of contacts and clear picture of the work she finds most rewarding.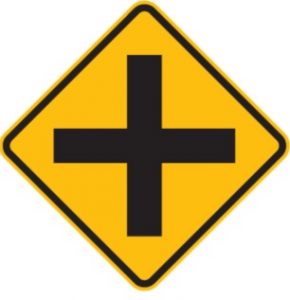 These three examples illustrate challenges we face in our work lives as we face key crossroads – and reflect ways we can prepare for them.
In some cases, the crossroads in our lives are obvious: We must decide what to study in college.  We choose which jobs to pursue and accept.  We may find ourselves laid off or eased out – with a clear need to chart our next chapter.
In other cases, the crossroads creep up on us:  Our job satisfaction and confidence erode for reasons we don't fully understand.  New skills are demanded of us as times change – and we don't always embrace them. Our personal lives or financial circumstances shift.
Assessment tools can help us explore aptitudes, interests and personality – and add a fresh dimension to the instinct, advice and experience that often shape career decisions.
It is also important to have developed a personal career plan on our own – a roadmap for the long term that can keep us on track.
Assessment tools provide fresh perspective
One reason interest, aptitude and personality tests are helpful is that many of us know our weaknesses better than our strengths, says veteran education and career counselor Ellen Shapira.
Her experience stretches across the age spectrum: She regularly counsels recent college graduates who find themselves low on marketable skills, discouraged, and under pressure with student loans to pay off. She also helps older workers find new direction during tough financial times or after a long absence from the job market.
While their profiles may be different, one challenge is similar: The job market is changing and favors people with specific skills.
So, for example, she sees more college graduates returning to school to get associate degrees in job-related fields like graphic design or radiology technology.
At the same time, while assessment tools provide help choosing a path, she says they often don't clearly reflect two decisive sets of characteristics: emotional intelligence and motivation or energy.
"People of average skills can do great things and talented people who are very intelligent don't always have the drive," she said.
Nimble with numbers, works well with others 
Two of the most popular interest assessments recommended by The Wunderlin Company:
The Strong Interest Inventory has been used to assess career interests for 80 years. Revised regularly to reflect changes in the occupational landscape, it relies on self-reporting – covering areas like work and leisure activities and asking for answers like "strongly like," "like," "indifferent," "dislike" and "strongly dislike."
COPS, the Career Occupational Preference System, is a 30-minute test that assesses interest in 14 different career clusters from science professional to consumer electronics to communications.
And this is an aptitude test I often recommend:
The Johnson O'Connor helps people assess – as they put it – their "natural talents, special abilities for doing, or learning to do, certain kinds of things easily and quickly."  It includes a wide variety of tasks that do not require paper and pencil, such as assembling blocks, remembering numbers and solving puzzles.  It is more costly and offered only in certain cities around the U.S. – you might have to travel to take it.
But I often recommend it to young people before they graduate from college. If you always wanted to be a brain surgeon and discover you can't tie knots inside a matchbox, you better find out before you apply to med school.
Personality inventories also provide important insight into potential occupational interests and job fit. Among them: the Myers-Briggs Type Indicator and the Birkman Method.
Another helpful tool that taps into your interests, aptitudes and personality in a fresh graphic way is "The Career Compass" a workbook for career planning by Grove Consultants.
It uses pullout sheets to chart your job history, life experiences, network, choices, career exploration and action plan. It offers options for do-it-yourself assessments – with websites offering self-tests – as well as suggesting resources that may be administered by career-counseling professionals.
Especially helpful is its "day-in-the-life" feature that asks you to fully explore how jobs look in everyday terms – how you spend your time, interactions you might have, challenges and anxieties.  It's a great reality check. It might sound great to be a lawyer, for example, but do you like research? Are you comfortable with ambiguity? Do you enjoy adversarial roles?
A personal career plan: Keep your bearings in the long term
In today's rapidly changing workplace, everyone needs to have a lifetime career plan to stay focused. You don't know what new opportunities may come your way or what changes may bump you off a simple path you planned years ago.
Here are five practices to follow wherever you fall on the employment spectrum – from ecstatically happy to profoundly unemployed.
Have a career roadmap
Prepare your elevator speech
Keep your resume´current… and update it annually
Foster a network outside your current workplace
Let the Internet work for you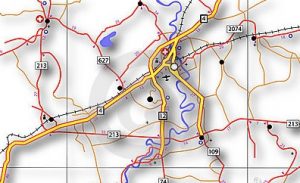 Have a career roadmap
"If you don't know where you are going, any path will do…" – Cheshire Cat to Alice in Alice in Wonderland
Colleagues may remember that in the earliest days of The Wunderlin Company we used Lewis Carroll's writings because they are so relevant to organizational and personal change.
One simple way to create a career plan is by the decades of our lives. In our 20s, we experiment, build foundations, and find work we are meant to do. In our 30s, we achieve, progress and continue to learn. In our 40s, we consolidate successes and solidify skills. In our 50s, we leverage our significant skills and life experiences. In our 60s, we consider and transition to our next careers.
Wherever you are now, ask yourself: What have you learned? What do you still need to learn? To what extent do you have an entrepreneurial itch you need to scratch? What are your feelings about the public and private sector? What are the significant experiences you want—international work? A stint in marketing? A sabbatical to write a book? An opportunity to teach at some point?
Take time to discern what is important to you: Predictability? Rewards tied directly to your work? Financial security? Making a difference? Autonomy? Prestige?
From here, you can set out your overall roadmap for your career that reflects your desires.
Then as life unfolds, you will be better prepared to differentiate true opportunities from distractions.
A couple of my favorite tools to assist clients in defining a career plan: "What Color Is Your Parachute?" a classic by Richard Bolles; "The Personal Compass," another workbook by Grove; and the book by David P. Cambell, "If You Dont Know Where You Are Going, You'll Probably End Up Somewhere Else."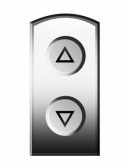 Prepare your elevator speech
Every week we meet new people, open new doors, and make new connections. When someone asks what you do, you have very little time to answer – say, 10 seconds. It's important to introduce yourself and your capabilities in a succinct and compelling fashion. Having an elevator speech is not a new concept; and it's like getting enough exercise: We all know we should do it, and can find many reasons we don't.
An effective elevator speech is simple, memorable, concise, and it describes you very, very well. Even if you are not in sales, and not looking for a job, as we walk through life we are making impressions. It helps to leave a clear and positive one.
In drafting your elevator speech, consider:  What are your unique combinations of skills and attributes? What is the best reason for someone to remember you in a work setting?
You can find numerous elevator speech tools on the Internet.  In one article,  The Elevator Speech Is the Swiss Army Knife of Job Search Tools, the author suggests you have a quick-and-provocative version: "I am a master of change"… "I make dreams come true"….as well as a to-the-point description:
"I help organizations prepare their staff and top leaders when there's an ownership shift" … "I am a wedding planner."
This Forbes article encourages elevator speech-writers to make every word count and to remember their audience, avoid jargon and customize their speech for different audiences. One example it offers:
"I am a human resources professional with 10 years experience working for consumer products companies" would be more powerful if you said, "I am a human resources professional with a strong track record in helping to identify and recruit top-level talent into management."
Keep a current resume…and update it annually
We never know when an unexpected opportunity is going to come our way – or when we are unexpectedly going to be in the job market. With a resume´ handy, you are ahead of those who had to start their job search by reflecting on their careers, remembering key accomplishments, then drafting and redrafting this document.
With a current resume you can start networking right away – and get reemployed more quickly.
I recommend that once a year you think back over the last year. Write down your major accomplishments and professional development experiences, update your objective, and shorten earlier sections to keep the resume to one page.
I undertake this exercise every year between Christmas and New Year's Day. It has been an enormously helpful exercise.
Foster a network outside of your workplace
You need a robust network even if you expect to sail into a gentle retirement in your current job at age 80.
The parents from Little League, the guy you coached basketball with or church friends are certainly connections – but in a career context, they may not be the highest value.
Pay attention to people you know outside your current workplace – and find ways to stay connected.  What organizations have you joined? Are you on a non-profit board? Do you maintain contact with college friends? Remember, if Sheree hasn't heard from you in 18 years and that first contact is to ask for an introduction, you may not get the full benefit of what she can do to help you.
Try to set an informal goal – say, once a month – of being in a professional setting that enlarges your network. You will also find that many of these contacts can enrich your current work life.
When you do meet a new person, capture their information – and a few personal impressions – in your contact file. If you contact them in two years and remember how much that person likes to fly fish or that they have an electrical engineering background, the connection will be stronger.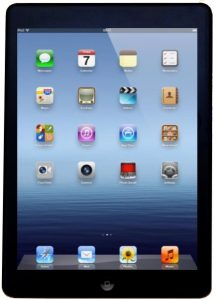 Let the Internet work for you
Finally, consider social networking.
If there's a change that requires you to seek work or clients in the next couple years, you need to be on LinkedIn—with a strong informative profile and attention paid to key words that will bring your name forward if someone does a search.
There are a growing number of ways to use a LinkedIn profile.
You can add regularly to your connections, inviting people to join, accepting the invitations of others. You can use LinkedIn as a research tool to find out more about individuals you meet or want to get to know. It is a way to make email contact with people for other reasons than your own job-hunting – congratulating them on a new position, for example. Endorse and recommend people and you will start to see your network grow.
In addition to networking with people in your LinkedIn extended network, you can also set up and join specific groups to discuss ideas, learn best practices, and share industry news.
The younger you are, the more likely Facebook will play a more important role in your social network and your current and future employers. Twenty years from now, when today's teens and 20's are running organizations, Facebook's true place will be clearly understood.
For now, make sure your Facebook face reflects favorably on you if a potential employer checks. You don't want to be tagged looking silly in party photos, for example, or launching political diatribes.
Remove tags you wouldn't want an employer to see and pay attention to comments you make on your walls and the walls of others.
As a general rule, pay attention to everything you post or tweet online because all employers as a matter of general practice, check all social media now before they hire you.
The bottom line
We can't control every aspect of our work lives in changing times.
But we do have the power to work mindfully – and make the most of opportunities that will lead to greater career satisfaction.
It's the best kind of investment… in a meaningful life
 The Wunderlin Company Q&A
All of us at The Wunderlin Company regularly find ourselves fielding questions related to the world of work – from email etiquette to job-change challenges. So it makes sense to share a Q-and-A with you now and then … anonymously, of course.
If you face a question about work – that might also help others – please send it our way. And stay tuned for our best advice.
Dear Karen,
Help! I need job-hunting advice – and I bet I'm not the only one who's run into this situation. I'm looking for my first "real job." I've been interviewed by this company – and things were going great. I like the organization. I love the job we've discussed. And I had a good feeling about my key contact. They indicated that the next step would be participating in their fall recruiting efforts. But today I learned that my key contact is gone…has left the company. I reached out to several other people I had chatted with but no one has returned my emails. The trail has gone cold and I don't know what to do.  I am afraid if I keep reaching out to people it will make me look desperate and hurt my chances for getting the job.
Sincerely,
Eager graduate, class of 2014
Dear: Eager Graduate, class of 2014 
Our advice is simple: You have nothing to lose. Draft a nice email recounting your experience with the firm so far, and requesting information and/or a new contact so that you can be included in the next round of interviews.  
A couple days after the email, follow up with a phone call.
The bad news: Don't be surprised if you don't reach them and if they don't return your call.  Modern-day communication etiquette is another topic for another day.
Don't be discouraged. Rewards come to those who persevere. Good luck.