Your Strategic Plan is Built on Three pillars. Keep Them Strong.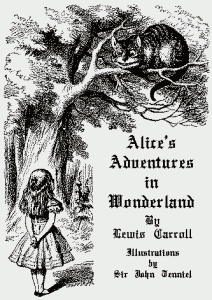 With a name like Wunderlin, I have always been fond of  Lewis Carroll's classic books "Alice's Adventures in Wonderland" and "Through the Looking-Glass."
One of my favorite quotes from the Cheshire Cat is, "If you don't know where you are going, any path will do."
Many organizations lack clarity about their path forward.
So this column leads off a series that will look at strategic planning-the foundation that helps us lead and inspires great work.
If you asked friends and colleagues about their favorite business books, my bet is that Jim Collins will land on almost every bookshelf or e-reader.
Collins, who wrote "Built to Last,""Good to Great," and "How the Mighty Fall", is a best-seller for the best reasons.
His work focuses on how companies and organizations grow, achieve top performance and make the leap to become truly great.
Collins' work provides guidance and inspiration for strategic planning – defining your organization's purpose and values and then an envisioned future.
And he provides practical free tools on his website. At the Wunderlin Company, we draw heavily on Collins' insights and approaches to help organizations create their strategic plans.
Purpose: What Does Your Organization Exist to Do?
Back in 1960, David Packard was making a speech to Hewlett Packard employees – and he talked about the purpose of their work.
No, he told his staff, contrary to general opinion, it was not to simply make money.
Purpose is something more ambitious, he said, a "real reason for being … that makes a collective contribution to society."
"To make a product, to give a service, to do something which is of value."
Collins uses Packard's speech as an example of purpose in his classic article written with Stanford University professor Jerry I. Porras for the Harvard Business Review, "Building Your Company's ision."  Like so much of his work, this article is a rich resource because it grew out of extensive research into successful organizations. It provides helpful practical resources which are expanded at the website.
Purpose or mission, along with a handful of core values, shapes a company's core ideology, as Collins and Porras see it.  (For more about core values, read this column)
It is the deep "enduring character" of an organization, what it stands for and why it exists. It doesn't change over time, regardless of the evolving business environment or changing strategies. "It is the glue that holds an organization together as it grows."
A purpose statement isn't a vision. It isn't a strategy, a goal, or a tactic. It concisely describes your organization's unique reason for being.
For Inspiration: Some Ambitious Examples
So How Do You Define It?
If those core purposes sound lofty, they should.
Core purpose is the "guiding star on the horizon." Linked with your organization's core values, they define your "secret sauce," those aspects we want to preserve and nurture as we instigate change and growth in the strategic plan.
If you ask your management team to define your company's purpose and they say something like: "We exist to maximize shareholder wealth," that's not good enough. It does not inspire anyone and provides precious little guidance.
To identify your core purpose, authors Collins and Porras offer several exercises:
"If you woke up tomorrow morning with enough money in the bank to retire, what is it about this organization that would make you want to continue working here? What deeper sense of purpose would motivate you to continue to dedicate your precious creative energies to this company's efforts?"
"Ask what is it about your organization that will last 100 years? If you can answer this question, chances are you are close to defining your organization's core purpose or mission."
Working on purpose can be some of the most difficult work you do, a consensus reached by conversations among senior leaders over time.
If you start strategic planning efforts with a clear sense of why you exist, it will strengthen and focus your strategic plan.
In short, you will start to articulate the very soul of your organization.
How Missions Evolve
The goal of a core purpose is not to sell others – but to give people in your organization a rich understanding of their mission and not lose sight of it.  As new people are hired and promoted, it becomes part of their commitment to the company.
Core purpose wording can evolve, but its spirit seldom changes.
When Collins and Porras wrote their HBR article, Nike used as its core purpose: "To experience the emotion of competition, winning and crushing competitors."
Today its website mission still focuses on the joy of competition: "Our mission: To bring inspiration and innovation to every athlete* in the world….*If you have a body, you are an athlete."
In case you wondered, The Wunderlin Company has a core purpose, too:
"To help companies identify and implement change."
So you will hear more ways to do that… as a series of columns at this website explores core values, creating a vision for the future and bringing your strategic planning to life.
As always, I'm interested in your thoughts and experiences. So if these issues hit home, please drop me a line.