The word "values" has gotten quite a workout in recent years.
You may be part of a large group for whom values are just the dreaded "words on a wall."
So take a deep breath as you read this and start fresh.
To plan strategically for your organization's future, you can help identify and shape the core values that are a critical element in the life and future of your organization.
Ask: What guiding principles shape the way your organization works and how you work together?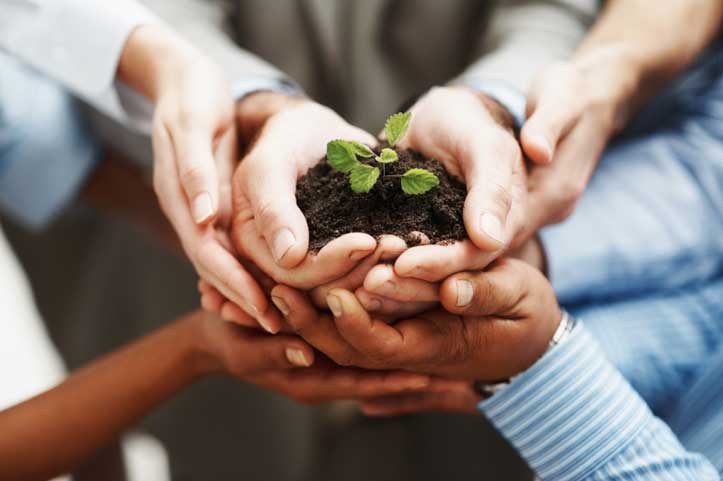 If we walked around your organization for a week, observing internal interactions and how you relate to customers, what would we notice?  Can you distill them to a short list?
Are they part of how you would operate in the long term regardless of a changing business environment or management fads?
"Three to five core values are typical foundations for high-performing organizations, said management experts Jim Collins and Jerry I. Porras in their classic strategic planning article in the Harvard Business Review: "Building Your Company's Vision."   But you can find companies like Zappos that stretch their list – the online giant has 10 "family core values" at its website – from "Be humble" to "Embrace and drive change."
Along with core purpose, core values sum up the basic ideology of your organization – the philosophy that guides you as you plan for the future and as you bring new people to your team.  In fact, they may help define the people you hire and those who ultimately rise through the ranks of leadership.
Got Integrity? Competitiveness? Imagination?
Think of it this way: Core values are a small set of timeless guiding principles. They are the essential and enduring tenets of an organization.
They are so fundamental and deeply held that they will seldom change. They require no external justification. They are important to people inside the organization.
"To identify the core values of your own organization, push with relentless honesty to define what values are truly central," advise Collins and Porras.
And don't confuse your values which do not change with operating practices, business strategies, or cultural norms which should be open to change.
One way to begin discerning your organization values is to take a look at a long list of value statements and rank how important each value is to the organization and how well the organization is living out that value.
If a number of people in your organization go through this exercise, the information gleaned becomes the focus of continued conversations about what are the truly essential and enduring tenets of your organization.
Values can include things like "product excellence" at Proctor & Gamble, "service to the customer" at Nordstrom, "imagination and wholesomeness" at the Walt Disney Company, the authors said.
Think about traits like innovation… collaboration… job ownership… continuous improvement… being a pioneer… affordable quality and reliability.
If you would like a little help with a long list of values, you can find many online to use as starting points for discussion like this one from organizational expert Andrew Mellen (from "abundance" to "wisdom.")
Ask Some Questions
To assess core values, Collins and Porras suggest:
Work from the personal to the organizational. Ask individuals questions like, "What core values do you think you bring to your work?" Or "What would you tell your children are your core work values … and values you would like to see them adopt as adults?"
Ask about each potential core value: "If the circumstances changed and penalized us for holding this core value, would we keep it?"  And, "Can you see it being as valid 100 years from now as today?"
Also, try a test they call the "Mars Group."  Imagine your organization has been challenged to re-create its best attributes on another planet but you can only take five to seven people.  Consider who you would choose – and why – and you are likely to find these individuals have special traits and are exemplars of the company's "genetic code."
Moving Forward
Once you have nailed your core values – and your core purpose – you have the core ideology that is the first big step toward articulating a vision for your organization.
The next step: an ambitious goal for the 10- to 30-year future, vividly described. (For more about envisioning the future, read this column)
Additional Resources
Collins' website is a generous resource with articles, news stories and several free and excellent exercises. They include:
For someone whose books are business bestsellers, it's interesting that Collins suggests keeping business-book reading to a minimum.
"Executives should read fewer management books," he writes on his website. "I don't mean that reading is a waste of their time; on the contrary, they should read more. The question is what to read. My own view is that only one book in 20 should be a business book."