Most of us have a love-hate relationship with change.
We love conquering new challenges and relish fresh opportunities. If you can surf the waves of change, a friend of mine likes to say, you increase the odds you won't sink.
At the same time, change can have a darker side — uncertainty… loss of control … upheaval.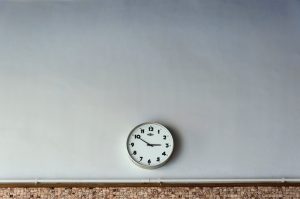 Change is on my mind lately because it is a relentless force in our lives these days.
In my case, I sold the house where my children grew up – and sorted through belongings from two decades of family history. I bought a new home and I'm still adjusting to where things are in their new places. My work expanded in new directions. And, toughest of all, a dear friend died at the age of 58 this fall after a 22-year fight with cancer.
So the final Changing Times this year is dedicated to 10 ways to succeed in turbulent times as you welcome in the new year.
1. The fast lane is the only lane. The way to thrive – and avoid whiplash – in today's climate: accept the pace of change, embrace it and reframe your perspective. You know how some of us say, "If I can just get through this month… this quarter…. this year…. well, then I will be able to …?" Today's challenges – and ambiguities – are our new reality. Lead on. What if we all began each day with this understanding: "There will be more today than I can do and some of it will be unexpected, so my challenge is to pick the right things to spend time on?" A recent article from a favorite Harvard Business School professor Rosabeth Moss Kanter gives tips on helping your work team adjust to the pace of changing times.
2. You at work: It's extreme makeover time. No more career path, career ladders or career tracks for most of us – think about the system as a web or network. One of Fast Company magazine's excellent pieces this year about "Generation Flux" put it this way: "The new reality is multiple gigs, some of them super-short with constant pressure to learn new things and adapt to new work situations, and no guarantee that you'll stay in a single industry. The most important skill is the ability to acquire new skills." So do you have a plan? Have you identified at least three roles or jobs you would like to do next? What skill are you going to add to your repertoire in 2013?
3. I'd be nicer if you'd be smarter. After a rough-and-tumble election year and the general decline of civility in our culture, resolve to help your colleagues work together more effectively and respectfully. In his classic book — "The Skilled Facilitator" — Roger Schwarz talks wonderfully about balancing advocacy with inquiry. Shorthand: Make it a point to listen as intently as you advocate your own agenda.
4. @RT something #obsolete. Do a personal social-media audit every three months – and take stock of what you use for work and for fun… what's changing and what you might be missing. In the past year LinkedIn has transitioned from being a hot spot for seeking new work to a genuine convening place for all things relating to work. Make the most of Twitter. For lots of millennials, Twitter is their top news source. So these days I'm keeping up with Washington Post headlines, the producer of "Meet the Press," Danny Zuker from Modern Family (he is hilarious) and UNC women's soccer and men's basketball. It's a snap to find primers online.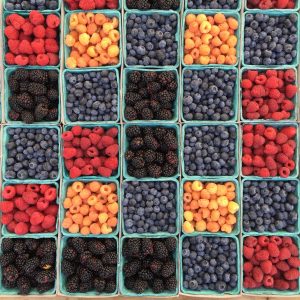 5. 9,998…9,999…10,000. With the schedules most of us keep, it's essential to maintain energy and capacity. And that's often a function of the exercise we get, the food we eat and the sleep that restores us. Try the Fitbit activity monitor – it encourages healthy habits by recording how many steps taken, stairs climbed and calories burned. If you haven't hit 10,000 steps every day, it reminds you to make time for a quick walk around the neighborhood in the evening. The Fitbit even has a sleep monitor to help you track the quality and quantity of your sleep. When it comes to food, check out writer Michael Pollan, who has a new book coming out this spring called "Cooked: A Natural History of Transformation." I love his term "flexitarian" — used to describe people trending toward a moderate plant-based diet but without rigid never-eat-this, always-eat-that admonitions. Consider making one small change in your diet this year like making meat the smallest portion on your plate.
6. Be a "flexitarian" in life. In times of change, resilience and resourcefulness are great characteristics to cultivate. At work, be the first volunteer for a new task force tackling how to reorganize in the face of cutbacks – or offer to join the team testing new technology. Outside work, find opportunities in change – whether it's paring back belongings as you move or creating new rituals with family and friends. I had a Thanksgiving adventure this year: I met my daughter from Chicago at my 23-year-old son's apartment in Madison, Wisconsin, and we all cooked the day's feast together. I'm not sure I want to fly up every year with a turkey roaster and baster in my suitcase, but it was a memorable holiday.
7. Sitting is the new smoking. Stand up when you read this: A Mayo Clinic posting earlier this year was a jolt to all of us who spend hours every day seated in meetings and at our computers — not to mention our favorite TV shows or movies on Netflix. Even if you work out every day, it says, too much time sitting is bad for you – it correlates with earlier death from heart disease and cancer. The good news: you can find ways to stay vertical and more active during the day – from handling phone calls standing up to walking around the block as a mobile meeting as you chat over issues with colleagues.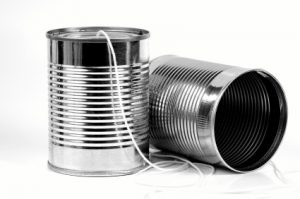 8. When you get a wakeup call, listen: My friend's death and the recent death of a friend's son were sharp reminders that change can cut short any of our dreams. A wise friend once told me "You can love your job, but it won't love you back." Don't wait for a serious illness or personal crisis to remind you to make the most of your time here – whether it's carving out more time for family and friends or pursuing a longtime dream. What change can you make next year that will enrich a relationship, make a new human contact or increase your presence for those you love?
9. A MOOC? What's a MOOC? Add to the mix of how you get information: new books, new magazines, new websites. Check out the MOOC's (massive online open courses) available from universities like MIT and Stanford on topics from circuits-and-electronics to psychology – a revolution in education that offers online classes for free in many cases, sometimes with top professors. Last fall I took a course on the election process offered through iTunes by Stanford University – and found the readings and lectures genuinely helpful. If you have always wanted to speak Mandarin, get involved in theater, understand global warming or learn to read a balance sheet, make this the year you follow through. If you want to explore new music, check out Spotify, a streaming music service. And if you haven't discovered TED Talks, it is a great free resource to explore: short polished lectures from some of the world's leading thinkers on a wide array of fresh topics. (See a list of favorites below.)
10. The Earth is flat? Often, the longer we live, the more entrenched we get in our beliefs and assumptions. Expose yourself to alternative thinking and actively look for creative disruptions – whether it's through reading, engaging with folks on the "other" side of your belief, participating in community events, or taking classes. Not to say people shouldn't be confident about what they believe but human history is full of examples where we've proved our deepest-held ideas wrong.
A Final Thought for the New Year
I saw a magazine ad the other day that used the word "newphoria." It was describing the thrills of new software. But it actually strikes me as a perfect term for these times of rapid change – where we can delight in adventure and new opportunities and view every day as a chance to learn something new.
So here's hoping 2013 will be newphoric for all of you.
Happy New Year.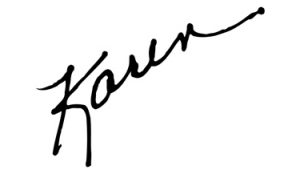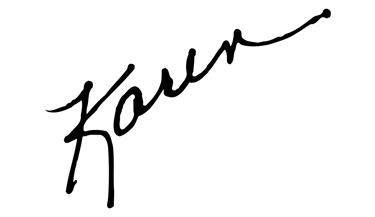 Amp up your apps: Five current favorites
Apps were once a source of amusement — but today I find them increasingly helpful in my life. If you take a couple minutes to "play iPads" with a friend, it's a great way to make new discoveries.
Some of mine:
Uber is a personalized driver/transportation company. You download the app on your iPhone and open it whenever you need a ride in a major city. It uses the iPhone's GPS to find you, and determine how long a taxi, town car, or SUV can come pick you up. It's easy, technologically advanced, affordable and with a touch of luxury.
cor.kz is perfect for capturing a wine you love. The app scans the bottle's UPC code and stores it in your virtual wine cellar for the next time you wonder, "What was that great pinot we had at the restaurant?"
Ski Tracks will track your speed, vertical drop, and even track your runs on GPS. It's fun to see what you have done at the end of a day.
TripIt is a terrific way to keep track of travel plans. Forward all emails regarding a trip to this site and the app compiles air travel, hotel, and car rental info into one itinerary.
And finally, install Evernote on your iPhone, iPad, and computer. You can write yourself a note at the office about groceries to pick up on the way home from work, then consult that same note on your iPhone once you are in the store.
TED Talks "favorites"
Jeff Hancock: The future of lying
Matt Killingsworth: Want to be happier? Stay in the moment
Faith Jegede: What I've learned from my autistic brothers
Candy Chang: Before I die I want to…
David Kelley: How to build your creative confidence
Larry Smith: Why you will fail to have a great career
Sebastian Thrun: Google's driverless car
Sheena Iyengar: The art of choosing
Karen Armstrong: Let's revive the Golden Rule
Dan Pink: The puzzle of motivation
Tim Brown: Tales of creativity and play
Clay Shirky: Institutions vs. collaboration
Patrick Awuah on educating leaders
Ken Robinson says schools kill creativity
Try some and let us know your favorites.