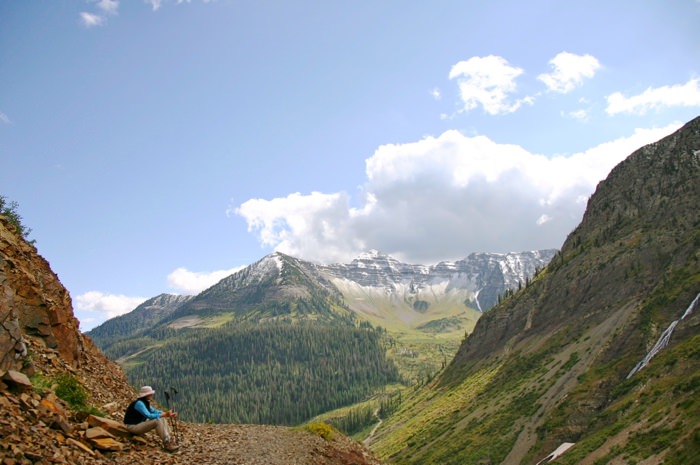 Whether you're camping or biking, running or kayaking, you're probably strengthening your leadership skills
For many of us with intense work lives, there is an antidote: For me, it's being physically active. I bike. I hike. I ski. I swim. I garden. I walk as the sun rises.
And many of my colleagues are wired the same way:
Liz Cornish climbed Mt. Quandary in Colorado in winter.
You might find Merrell Grant on a 50-mile bike ride.
Michelle Naiser might be camping and kayaking.
Judy Futch could be hiking the Yukon, dog-sledding in Minnesota, or paddling the Everglades.
Our colleague Liz Cornish has enjoyed outdoor adventures that range from climbing Kilimanjaro to canoeing the Arctic Circle to rafting Ethiopia's Omo River.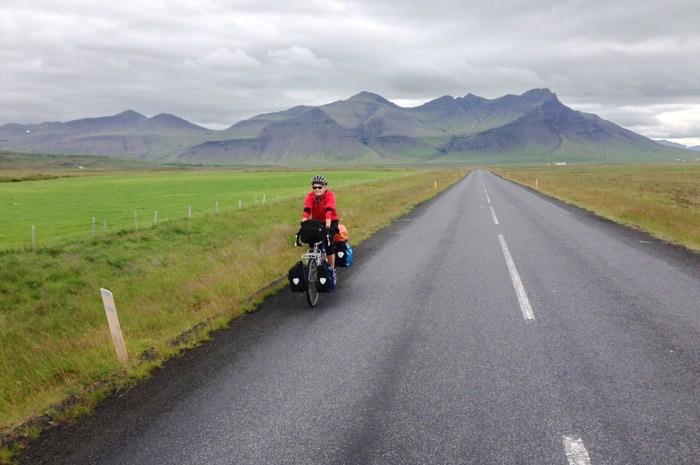 For a month, Liz Cornish explored Iceland.
Sure, it's all fun. And yes, it keeps us fit.
But we strongly believe our personal passions for physical activity outdoors enrich our work and our lives: They increase our focus and energy, hone our planning and teamwork skills, challenge us to achieve ambitious goals and provide new social connections.
Our experiences reflect the latest research. Studies suggest that our mental firepower is linked to physical activity. Exercise changes brain chemistry and improves cognitive function, including concentration, decision-making and memory. It enhances "white matter integrity," says Psychology Today — and that results in faster neural connections and increases blood flow between regions of the brain.
The parts of the brain that control thinking and memory — the prefrontal cortex and medial temporal cortex – actually have greater volume in people who exercise compared to people who don't, says the Harvard Health Letter.
Seven ways physical activity can enrich your work life:
You live in the moment — mindfully. When she bikes, Merrell says, "It disconnects me in a significant way from everything else I am doing…I have to focus on biking if I want to stay safe."I feel the same way about skiing. Plunging downhill makes me completely present to the moment—both relaxed and alert in some of the most beautiful terrain imaginable.Whether she's skiing, paddling or mountain climbing, Michelle says she finds a quiet presence that carries over to work: "It gives me space to listen and hear others in a deep, respectful way that honors what they are going through."
You connect with a natural world that inspires you. The workaday life of meetings, reports, and emails is left behind."This transports me into the real world," says Judy. "It's like having a winter coat on and taking it off.""Paddling my kayak around a small pristine lake I watch a blue heron take flight, see a turtle swimming around in the clear water and, most mesmerizing, follow a piece of a web or larvae as it slowly floats from above me to a point many feet away on the water…" says Michelle. "Beautiful."
You challenge yourself as you regularly set goals and reach them. Merrell and I find we often compete against ourselves — our personal best, for example, or our average time. Merrell also likes the way biking taps into her problem-solving skills: She doesn't wince over flat tires or broken spokes.If you are like Liz, you might pursue extreme challenges: "Living at your physical, psychological and mental edge is like kinetic meditation," she says. "It demands you bring everything you are to that challenge."Our personal experiences with physically demanding goals have encouraged a more fearless approach as we work with our clients: "How hard can it be?" we ask. No one's hanging from a precipice or skidding off a cliff.
You learn the value of preparation. Whether it's planning the legs of a long bike ride, training to scale a mountain or organizing equipment for back-country camping, you invest front-end time to get ready – to increase the odds of a successful experience."Immersing myself in an outdoor environment," Judy says, "I love making my way from point A to point B to point C.""You go to great effort to minimize risk…." says Liz. "You purchase the right equipment, choose reliable fellow travelers, spend hours and miles honing your wilderness skills."In coaching clients, we embrace the same strategy: With practical preparation, you build skill and confidence – so you are ready to ask for that raise, volunteer for that high-profile assignment or work constructively with a negative colleague.
You solve problems "off-line." For me, mental magic happens during physical activity. As I begin to swim laps with an issue on my mind, I do not consciously think about it – but when I get out of the water an hour later somehow the answer has become clear.Research confirms that pattern. Aerobic exercise sparks creative thinking, writes athlete and coach Christopher Bergland. "Sweat is like WD-40 for your mind. It lubricates the rusty hinges of your brain and makes your thinking more fluid. Exercise allows your conscious mind to access fresh ideas that are buried in the subconscious."Albert Einstein supposedly said of the theory of relativity, "I thought of it while riding my bicycle."
You re-connect with the idea of play — a counterpoint to the pressures of work. "It's fun," says Liz, of her outdoor activities. "I come back to work feeling excited, strong and grateful to be alive."Michelle says "outdoor play is the state when I most frequently experience my essence, who I really am. My imagination gets stimulated."With coaching clients, we all frequently explore what they do to "play" — if they do it at all. If not, we encourage clients to find an outlet that feeds their sense of joy.
You expand your universe of social connections – and learn from them.Merrell has a biking friend who says simple-but-powerful things that we both use coaching our business clients.When she asked him how to increase her speed biking, it was simple: "Ride faster."When she asked him how to scale hills more easily, he said: "Do more hills."Bottom line in biking and in everyday life:To do better, practice. To succeed at challenges, push yourself.